Finalists for the Oxford Trust Enterprise Awards 2019 announced
July 22nd 2019
An online learning platform, a more affordable satellite system and a new biopsy triaging technology have all been shortlisted for the finals of The Oxford Trust's Enterprise Awards 2019.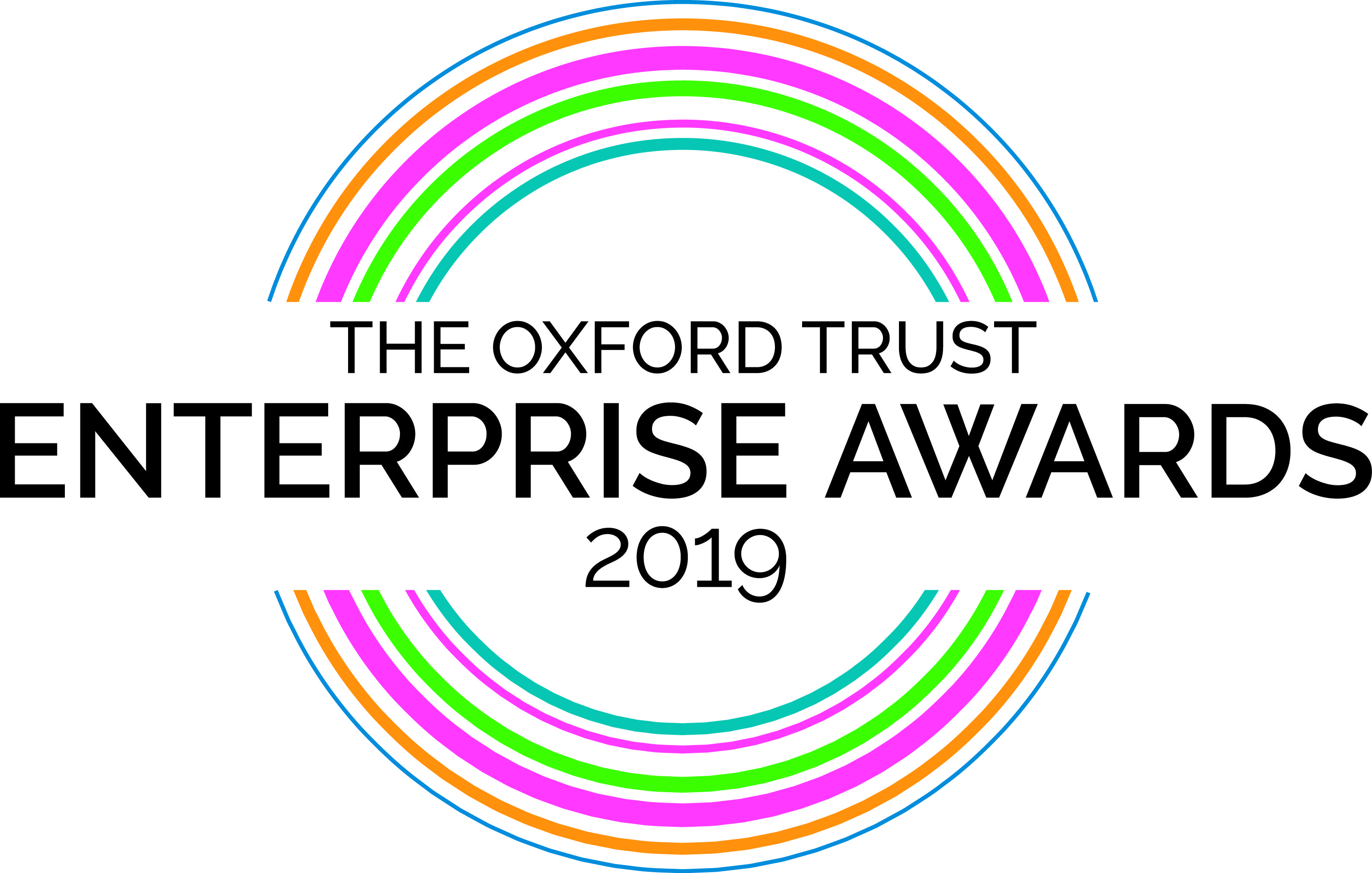 The Awards recognise and celebrate the breadth of innovative companies and individual entrepreneurs working in the science and technology industry in the Oxfordshire region today. They acknowledge the entrepreneurs and start-ups who are just starting out on their journey to success and commend established knowledge-intensive businesses that have made a positive impact on the regional economy. The Enterprise Awards have been running since 2005 and have previously showcased future high-growth companies such as Oxbotica, Immunocore, Oxford Nanopore and Adaptix.
The awards will be presented at a special reception after Venturefest, Oxford 2019 held at Oxford Brookes University on 11th September.
The award categories and shortlist are:
Oxford Innovation Start-up Award:
recognising the outstanding performance of an Oxfordshire tech start-up.
The shortlisted companies are:
Nye Health – digital health products
nye.health
Opsydia – secure laser processing
opsydia.com
Vitaccess – patient treatment feedback platform
vitaccess.com
Triteq Young Entrepreneur Award:
recognising and celebrating young founders (under 40) of science and technology companies in Oxfordshire.
The shortlisted entrepreneurs are:
Liberty Foreman & Katherine Willet – DynamX Medical
dynamxmedical.com
Alexander Finlayson – Nye Health
nye.health
Barclays Award for Innovation:
presented to an Oxfordshire-based company that has already spotted an opportunity in the tech market and has successfully created a business that meets the need and benefits wider society and the economy.
The shortlisted companies are:
Learning with Experts – an online learning platform with key experts in broad range of areas e.g. gardening, antiques and cookery
learningwithexperts.com
Oxford Biomedica – gene and cell therapy company
oxfordbiomedica.co.uk
Open Cosmos – build and sell small on-board satellite computers and build, launch and operate affordable satellites
open-cosmos.com
Oxford nanoSystems – heat transfer technology to improve energy conversion
oxfordnanosystems.com
Oxford Space Systems – developing a new generation of satellite components for use in space
oxford.space
Two further award categories will be announced later:
Advanced Oxford Breakthrough Technology Award – recognises a product or technology that could be a game changer in the field that it operates. Winner to be announced in August.
The Oxford Trust Outstanding Achievement Award ­– celebrating an entrepreneur who has made an outstanding contribution to innovation and society during their lifetime and has had a major impact on enterprise and economy. The recipient of this award will be announced at the Awards on 11th
Steve Burgess, CEO of The Oxford Trust and one of the award judges, said: "There was a strong list of applicants for all the awards, which made it extremely difficult for the judges to shortlist for each category."
"Our region creates some of the world's leading tech businesses and it's a real privilege to find out more about the next star companies and entrepreneurs coming through along with those organisations that are already starting to making a real difference."
The Oxford Trust was established by Oxford's first true entrepreneurs Sir Martin and Audrey (Lady) Wood in 1985, founders of Oxford Instruments – the first spin-out company from the University of Oxford. The Trust has been a part of, and supported, the local innovation ecosystem for the past thirty plus years. It was the Trust that helped establish Venturefest Oxford 20 years ago, started the Enterprise Awards in 2005, set up the region's – and the UK's – first innovation centre, and runs the Oxford Centre for Innovation and Wood Centre for Innovation to support start-up science and tech businesses.
More
June 29th 2023
Advice from Emergency Consultants one phone call away – NHS Tayside Health Board five years on
Consultant connect Advice from Emergency Consultants one phone call away – NHS Tayside Health Board five years on
February 8th 2023
One St Aldates – The Ideal Serviced Office for Your Business
Whether you're a start-up or an established business One St Aldates serviced offices has everything you need to succeed
December 23rd 2022
A year in review
Reflecting on some of our customer's highlights over the past year